I Get By With A Little Help...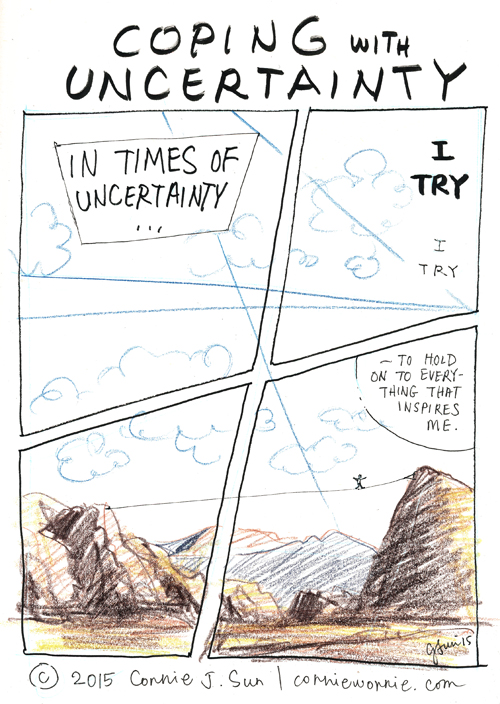 It's two-thousand-sixteen, and the beginning of a new year naturally lends itself to questioning, doubt, and a deep reexamining of where you are in the world, and in your own life. This year is full of unknowns for me, and the prospect of confronting 12 months of uncertainty is daunting.
2015 was a blast. I finished my MA - a 60,200 word memoir about the life of my father -, I traveled to many different places, I got published on The Quietus, and I made some amazing friends along the way as I settled into my life in London. Now, looking to the future, I suddenly feel completely directionless.
My visa situation necessitates travel, which is a double edged sword. It means time away from my favourite city (London), my boyfriend, a good job, and a plethora of friends. As I'm navigating the sticky world of visas, careers, maybe more school (perpetual student here),  and Italian citizenship (by descent), I found my writing has suffered. So I reached out.
Also at the beginning of last year, a musician acquaintance of mine introduced me to a music journalist (who encouraged me to write to The Quietus in the first place). I reached out to said journalist, out of the blue. I hadn't seen nor spoken to him in about 8 or 9 months, but barely an hour after sending sent a pleading, pathetic email, he wrote back.
His words of encouragement and support not only made me feel better, but also made me feel settled within my uncertainty. Opening yourself up to the unknown is scary, but it can present you with opportunities you'd never have imagined - which is what I'm hoping for in 2016 (fingers crossed!)
In a world where the lens of social media has framed our lives, and the lives of others for consumption, it's hard to be satisfied - just simply satisfied - with where you're at. It's a difficult enough feeling to come by without Instagram and Facebook constantly showing us how great everyone else's life "is" (case in point Essa O'Neill) . It's okay to be scared, uncertain, directionless. I certainly am. But because I reached out to one person, a practical stranger, I actually feel okay (ish) about it.
So even if you're scared, uncertain, and directionless, it's okay to ask for support, for encouragement, or even for a commiserating nod. If the big world of social media is so great at making us look good for each other, why not allow it to work for us when we feel not-so-good. Talk to one another - understand, don't try to fix (unless you do happen to have the magic solution to life's problems!), listen, and above all be supportive.